PRODUCT INTRODUCTION
Soft packing is a revolutionary generation of filler. It changes the packing sealing mode with packing as the main body. Substances can be produced according to the technical data required by users. It is an ideal upgrade product for pump packing.
---
PRODUCT CHARACTERISTICS

No specification restrictions, can meet a variety of requirements
Reduce energy consumption and save costs
Online non-stop repair
Longer service life
---
SPECIFICATIONS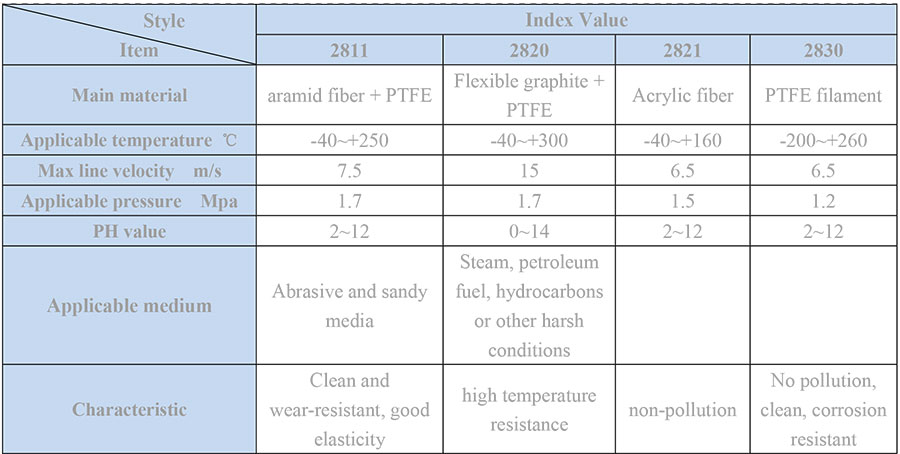 ---
APPLICATION CONDITION

Rotary pumps, especially centrifugal water pumps, circulating water pumps, condensate water pumps, etc.